Dr. Mario Online
---
[ Gameplay | Features | Screen Shots | Download Dr. Mario ]
---
Play Dr. Mario Online!
Work has resumed on our clone of Dr. Mario. We are currently in the process of adding multiplayer capabilities to Dr. Mario, thus letting you play against others online. Our goal is to have a Dr. Mario game lobby which will allow users to chat, view rankings, and join games.
Gameplay
If you enjoyed Dr. Mario for the Nintendo, Super Nintendo, GameBoy, or N64 then this game is for you! Relive the excitement of multicolored blocks moving through your pill jar in your quest to kill the viruses! Based on the time-tested original, Dr. Mario Online brings the game into the next century by adding adds new features and functionality. The next version will run on Windows 2000/XP/Vista and will allow play across the Internet.
Request to join the Dr. Mario Online mailing list to receive e-mail about updates and new releases.
Features
Dr. Mario classic game play
Internet Play - 1/2/3/4 players
Online ranking system
Updated graphics with themes (StrongBad, for example)
New Music
Game Controls
Up - Rotates pill
Left/Right - Moves pill left or right
Down - Accelerates pill down
ESC - Quits game
Download Dr. Mario Online

Download Dr. Mario Online
Dr. Mario Screen Shots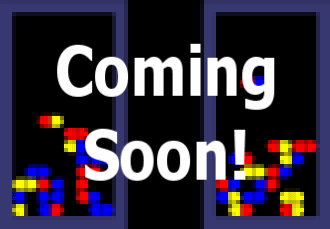 Updated screen shots coming!

---
---
Questions? Comments? Share your thoughts on the Discussion Forums...
if ($google) { echo $googlerectangle; } else { echo $yahoorectangle; } ?>